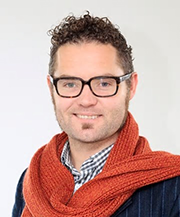 Last month, I offered the view that universities in the emerging global age need to conceptualise themselves as centres of collaboration for the collective creation and dissemination of knowledge.
I believe that the future of higher education (HE) is, actually, remarkably bright. I feel, in fact, quite 'jealous' of our youth, as we live in what I believe to be, perhaps, the most exciting of time in human history.
Global problems abound of course, but with that come opportunities to do things differently for the advancement and well-being of humanity; indeed, all life with which we share an existence on this planet.
In this third article, I highlight the nature of transformational change in HE – a sector I feel privileged to be globally numbered among, as it transforms in collaboration with other sectors, to change the lives of entire communities and, as a result, our entire world.
Let me highlight some leading examples.
The most important precursor to transformational change is the existence of a consensus over the need for such change.
The challenges for HE, which I identified in Part I are, for some among us, simply not challenges at all. A $30 bn. endowment fund tends to influence the view one has about problems, challenges and opportunities.
Other institutions may recognize similar challenges, yet actively address them by focusing on their traditional methodology and approach to teaching, research and community contribution. Our university system has been around for many centuries, after all, and slow incremental development has served us pretty well, so far.
There is, of course, no 'one-size-fits-all' approach to the modern university. It's a misnomer to believe that without radical and revolutionary change, all HE institutions will tumble around our feet.  That is, I suggest, an unbalanced view.
Change in HE is not all about the preservation of our institutions. It is also about contributing to a collective approach in meeting community and global imperatives, in light of the fact that failure to address such imperatives will have disastrous consequences for humanity.  The current global pandemic emerging is the latest, and will not be the last, example.
We face, now, some imperatives which mean that, as a sector, we need to change – some institutions a great deal; others perhaps less so. The planet and humanity need our sector to embrace the truly great challenges before us, so as to ensure that we stand prepared to survive into the future.
I believe that real leadership in tertiary education requires this:
acknowledgement of the imperatives of our times,
understanding of the exact position of our individual institutions,
recognition of the ability of our institutions and communities to move, and
commitment to push the parameters of our comfort faster than that imposed by the imperatives.
I leave the 'calls to action' to those best-placed to have their voices heard.  For the rest of us, it is important to lead our communities on achievable transitions that successfully clothe the 'revolutionary' as 'evolutionary', resulting in tangible, sustainable and effective change.
Here, I would like to focus on particular aspects of transformational change that I encountered within the US education sector as part of my Eisenhower Fellowship. I structure these around the three elements of my project, enhancing engagement by leveraging digital and disruptive innovation, for the advancement of the imperatives and meta-narratives of our time.
Engagement, Recruitment & Retention 
Much has been written on the role of universities in perpetuating inequality and class divide. Predominantly, HE is expensive and inaccessible. Generally, we subscribe too readily to 'human capital theory' where we equate education with professional employment, with social mobility, with prosperity.
The system however, is far from linear and is more organic. For education to be truly liberating, universities need to be more cognizant of the organic factors that lead to community well-being, and shy away from a more binary system of analysis.  To focus first on mere wealth production – income from capital investment as outgrown wealth-creation from employment in the US, meaning societal, cultural and family position – is proving to be an increasing important factor in wealth-creation over employment.
A myopic concentration on employment as the only factor in the creation of wealth for example is, therefore, problematic for universities. Undoubtedly, education does equate to more and better employment outcomes, but it also provides many other important and tangible contributions to a healthy and wealthy society.
Examples of colleges that are starting to recognize this, and which are actively engaging communities in different ways to ensure universal student success, include Georgia State and Arizona State. In their use of student analytics, and from a foundation of institutional flexibility, these institutions seek to ensure student success through institutional movement rather than a reliance on a traditional deficit model in which student difficulty is seen as a problem with the student.
As a result of their efforts, their figures of student success across ethnic and class divides are most impressive. If colleges are to deal effectively with engaging all quarters of our communities, when swathes of professions are rendered extinct over the coming two decades, then significant advancements need to be made in engaging the disenfranchised now.
A recurring theme across the institutions I visited in the US was that we in HE need to learn how to engage more effectively with our communities. Surprisingly, universities are not hardwired to play nicely!  Our tendency is to tell communities (including industry) what we think they need. When we finish with them, we often leave them hanging in limbo, annoyed at what they believed was to be an ongoing and genuine partnership.
As an initiative to train their institution to effectively engage and disengage with the external community, I was impressed by the Gephardt Institute for Civic and Community Engagement at Washington University St Louis. They are doing credible work, built upon a focus on civics within the undergraduate academic curriculum. Seek them out for their wisdom and expertise in the area of collaborative community engagement. Staying with St Louis, I was also most impressed by Cortex in the heart of St Louis. Ravished by the Global Financial Crunch, the economy of this great city took a significant battering.
While innovation hubs are certainly not new or particularly novel, I found the foresight of Washington University St Louis, and its partners in establishing Cortex a number of years ago, both bold and visionary.
Digital & Disruptive Innovation
Here I focus on two aspects: digitally-enabled pedagogy and university funding.
There is a great deal of digital-teaching innovation in operation in the US.  But the success of Southern New Hampshire University, with their distance programme, is something to behold. With 90,000 online students (and growing) plus a sophisticated system of student support, analytic-driven intervention and guidance, and tailored career guidance, SNHU has shaken the traditional model of educational delivery.
Of course the EdX initiative of Harvard and MIT, with its 140 international partners, is similarly impressive, albeit with more work required to find a financially-attractive platform for the Humanities courses they provide.
Disruptive innovation is strongly evident at the borders of traditional HE as well, with private providers such as LaunchCode and General Assembly providing coding courses, and facilitating work placements, in order to meet the insatiable demand for coding and web development expertise within the US.
Clearly, in the context of the US, the mammoth size of the HE sector with its many thousands of providers allows for market correction, development and competition on a grand scale.  In the context of New Zealand, the sustainability of eight large, internationally-ranked universities, a struggling polytechnic sector, and a largely diffuse cohort of independent training-providers, is ripe for disruptive innovation.
The NZ market needs a more secure foundation of regulation and guidance within which the various levels of HE can operate and innovate. Digital innovation in all sectors, including pedagogical development, is a tool in the development of a mandate and mission. In the absence of the latter, either regulatory or institutionally-created, digital innovation can be seen as the answer to an unidentified problem, giving rise to increased chaos over clarity in the operation of the system.
Imperatives and Meta-narratives
For clarity in thinking, I think it best to divide imperatives from meta-narratives.
Community and global imperatives include global justice, sustainability, ideological intolerance, economic development, and multiple crises in biodiversity. These contribute to the creation of the meta-narratives of equality, inequity, entrepreneurialism, social enterprise, and all facets of sustainability.
While the provision of education for the purpose of fulfilling employment is important, and goes someway to fulfilling one imperative (economic development), it is certainly not the only pressing imperative of our time nor is it the only way in which education can contribute to their advancement.
In my travel, addressing imperatives separate to skill-provision and employability appeared largely isolated from the more traditional structures of university operation. Occasional niche programmes looking at systems thinking or complexity theory certainly exist, but little action has occurred for such programs to happen at scale.
Grand-challenge funding is starting to gain traction. But again, only a few universities are even contemplating novel ways of reconstructing the traditional Newtonian system of departments, programmes, faculties and colleges beyond traditional disciplinary lines.
What is needed is the servicing of more imperatives through the engagement of meta-narratives at scale. In this regard, I was most impressed by the Association for the Advancement of Sustainable Development in HE (Philadelphia). Their system for the nurtured development of university sustainability means that institutions wanting to advance sustainability, not only in their operation but also in their teaching, research and outreach, are no longer alone in doing so.
From systems of top-down control, the creation of separate unencumbered university hubs/labs/incubators, to the seeding of bottom-up transformation, change comes in many shapes and sizes. Within the US, the size and diversity of the HE sector means that many institutions feel safe to sail above the challenges facing the sector as a whole, while others stand either ignorant or unable to move.
For a small band of universities however, which recognize the challenges and the opportunities of our times, great advancement has come in the development of the global university 1.5.
Our challenge, I suggest, is to envision the 2.0 of our sector in which the employment of education for the resolution of the imperatives, grand challenges, and meta-narratives of our time can be woven, at scale, into the fabric of our systems.
Our future requires HE to not only produce work read graduates, but also graduates skilled in the ability to change our community and global paradigms.
Prof Chris Gallavin is Deputy Pro-Vice Chancellor at Massey University, and a member of the Centre's Board.