The Concept

The concept of global citizenship lies at the heart of global studies.  The idea of individual humans perceiving reality around them from the vantage-point of a global worldview, and acting in the interests of the planet and humanity as a single group, is fundamental to the strengthening of global law and governance.
As noted in the introductory section, global citizenship secures global governance and global law, which together provide a foundation of legitimacy for insightful solutions to the challenges of global security and sustainability.  In essence, global citizenship secures governance and law, and then acts as a filter for assessing policies in security and sustainability through the aspiration of governments and individuals to be 'responsible global citizens'.
Global citizenship is not a new concept; indeed, the idea of universalism was one of the central characteristics of ancient and classical civilizations.  Over the past four centuries, however, the Westphalian era of the nation-state has introduced and strengthened the concept of national citizenship to one of political dominance.  Yet the notion of global citizenship is becoming articulated by a new generation of leaders, as evidenced by the speeches of young national leaders of Austria, Canada, France and New Zealand (see the address by the NZ Prime Minister in the link):
https://www.beehive.govt.nz/speech/new-zealand-national-statement-united-nations-general-assembly
Definition
A definition and analysis of the concept of 'global citizenship' may be found in a chapter on the subject, authored by the Centre's Director, in a book entitled For the Sake of Present and Future Generations.  See: Kennedy Graham, 'Global Citizenship' (2015) Global Citizenship)
---
Global Citizenship Education
Global Citizenship Education (GCED) is at the cutting edge of 21st century education.  The concepts that shape global citizenship are global interdependence and cultural diversity – global citizens respect human rights, cultural diversity, peace and the environment. Equipped with the values of rights, respect, and responsibility, students gain knowledge and understanding of global concerns while developing the competence, critical thinking, and cooperation skills to meet the challenges of a complex world. GCED is about equipping young people with the knowledge, skills and values to participate as active citizens.
Authoritative studies on the subject are the following:
Handbook of Global Citizenship Studies, E.F. Isin & P. Nyers Eds. (Routledge; London; 2014);
Handbook of Global Citizenship and Education, Ian Davies et al, Eds. (Palgrave, London; 2018)
The University of Birmingham, Global Citizenship Education: The Needs of Teachers and Learners education_for_global_citizenship_a_guide_for_schools
Oxfam, Education for Global Citizenship: A Guide for Schools global_citizenship_report
The Centre's Work
The Centre has been active from its early days in promoting interest in global citizenship among NZ students at both secondary and tertiary levels.
GCED supports the aspirations of the New Zealand Curriculum (NZC) as well as international obligations and trends, in particular, the Sustainable Development Goals (4.7).  GCED makes connections between the concept of global citizenship and the bicultural foundation of New Zealand's society by partnership sharing the guardianship of the earth.  The Centre promotes GCED through its own global citizenship programme and in collaboration with universities and secondary schools.
---
Student conferences
2013: 1st student conference
In August 2013, the Centre hosted its first Global Citizenship conference for students, at Auckland Girls' Grammar school. Around 30 senior secondary students from around New Zealand met to explore questions and concepts around sovereignty and governance, the global commons, and global public goods. Eight students were selected to attend a weekend retreat at the Centre's base on Waiheke Island to further develop their ideas and a draft a report on what it means for a young person to be a global citizen in the 21st century.
2016
With project funding from the NZ National Commission for UNESCO, the Centre expanded its Global Citizenship Education project in 2016.
2nd student conference
In May 2016, a second student conference on global citizenship was held in Wellington, co-hosted by the NZCGS and the NZ National Commission for UNESCO. It was attended by 100 students from around New Zealand.
The conference was launched with a cross party reception at Parliament House, where the 100 participants were welcomed by NZCGS board members, members of parliament and the chair of the New Zealand National Commission for UNESCO. NZCGS Director and Member of Parliament, Dr Kennedy Graham welcomed and addressed the group. Words of welcome and encouragement followed from the NZ National Commission for UNESCO Chair, Ian McKinnon; NZCGS Chair, Dr Adrian Macey, and Members of Parliament, Mark Mitchell and Su'a Williams. This occasion provided and opportunity for the students to meet each other and their mentors. The scene was set for a full day ahead of presentations and workshops that were wide-ranging on issues around global governance and common goods. The day was facilitated and coordinated by Libby Giles, with the assistance of Isabella Lenihan-Ikin.
The conference day itself was divided into two parts, a morning of presentations at the Royal Society of New Zealand and an afternoon of mentored student workshops at Mātauranga House. Presentations were given by NZCGS board members, Dr Duncan Currie, Associate Professor Graham Hassall, Professor Chris Gallavin, Associate Professor Marjan van den Belt and two MPs (Jacinda Ardern and Tracey Martin). The day was facilitated by Libby Giles and the presentations covered life as a global citizen, global governance and common goods, sustainability, a Pacific perspective, and international law.
For the second part of the day, the group was welcomed to Mātauranga House by Emily Fabling, Director of the Ministry of Education's International Division. The afternoon opened and closed with plenary sessions with the bulk of the time spent in workshops facilitated by a team of students from Victoria University led by Isabella Lenihan-Ikin.
3rd student conference
In July '16, a third event was held, entitled Creative Activism and Global Citizenship Conference. Students linked up to a showcase of artists around the world, and created their own work in the areas of media studies, music, creative writing and drama.
This conference, held in association with Massey University, entitled Create1World, hosted around 200 students, providing an opportunity to explore way to engage as global citizens through the arts. A panel of global performers and activists were beamed in livestream to share in the event and to encourage the students in their endeavours. Participant finalists presented their performances on-site – the competition categories were performance, song writing, media studies and creative writing. Expert facilitated group discussions helped to clarify some of the concepts around global citizenship and galvanise the students into action. Create1World was developed and led by Elpeth Tilley, Associate Professor of English (Expressive Arts) at Massey University. The events of the day were facilitated by Professor Chris Gallavin, Deputy Pro Vice Chancellor (Humanities and Social Sciences) Massey University, and NZCGS Board member.
A group selected from the two conferences met at a retreat, bringing together a range of skills and knowledge. The retreat was held at the Centre, based on Waiheke Island where they were briefed and guided by the NZCGS Director, Dr Kennedy Graham, board members and advisers, Rod Oram, Prue Taylor and Libby Giles. Largely, the students were left to their own devices in the board room where they identified their common values, understanding and commitment. This culminated in the drafting of a statement detailing the imperative to take action to address the challenges faced by the world and the ways in which education for global citizenship is the way forward.
The model of student conferencing developed by the NZ Centre for Global Studies and Massey University, provides a unique experience for school students to engage in depth with global issues and to gain an understanding of what it is to be a global citizen. The conferences have attracted a great deal of interest with students and from other organisations in New Zealand and internationally.
---
Multimedia
Student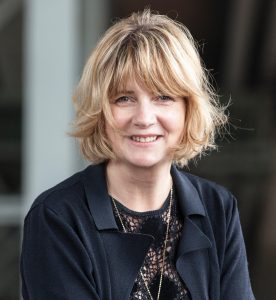 Student Global Citizenship Report 2016 NZCGS Student Global Citizenship Report
Student Global Citizenship Report 2014 Global Citizenship Report
Articles from the NZ Centre for Global Studies:
Global Citizenship Responsibility
Global Citizenship and Responsibility Summary2
Media Coverage:
Education Gazette Article: An Interdependent Whole
UNESCO NZ Article: Supporting Global Citizenship Education in New Zealand
Radio New Zealand story on #Create1 World Conference.