Tahir Nawaz is a senior analyst of Muslim affairs based in Wellington. He has been involved in community service as the President of the International Muslim Associations of New Zealand and First Vice President of Federation of Islamic Association of New Zealand.
Tahir has a Master's degree in Human Science and specialised in Political Science (International University of Malaysia. IIUM) Tahir is the Current Chairperson of Deen Welfare Trust and provides his services in the roles of NZCGS Board Member; National Executive, Celebration Association of New Zealand; As an Adjunct Fellow in the Wellington Faculty of Education and University Chaplain; Tahir is a White Ribbon Ambassador, and he continues to advocate for equal rights and end to violence towards women; Tahir is also Justice of the Peace for New Zealand.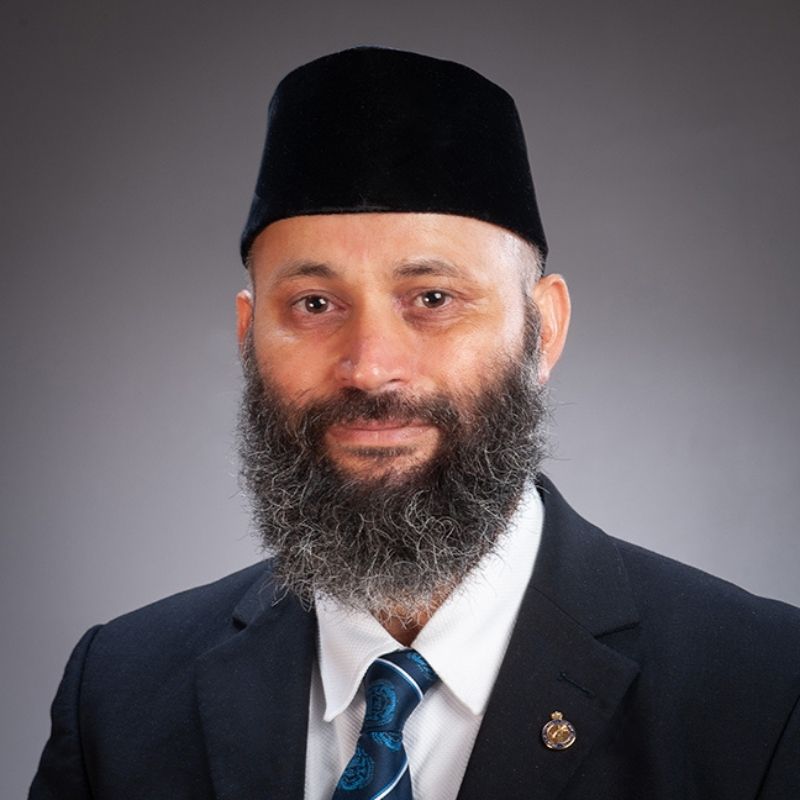 Since 2010, he has been referenced and interviewed by national and international mainstream media on Muslim affairs, especially in New Zealand and the Pacific. This role has been supported by his traditional training of Islamic studies in New Zealand, Malaysia, Pakistan, and Indonesia. 
His research interests include Muslim affairs in New Zealand and the Pacific, Muslim education, interfaith dialogue, halal, community service, Freemasonry and Islamic organisations.
Tahir is the recipient of "Wellingtonian of the Year 2019" Supreme Award and Absolutely Positively Wellingtonian of the year.