Dr Kennedy Graham is the Founding Director (2013-20); Board member; and Programme Coordinator of the Global Security and Disarmament Programme.
His academic/policy expertise from B.Com, MA and PhD in International Relations is exemplified in that he taught International Relations at College of Europe, Bruges, Belgium (2005-7); Canterbury University, Christchurch, NZ (2006-8); Victoria University, Wellington, NZ (1985-6; 2006-7); Quartercentenary Fellow, Cambridge University, UK (1995)
Dr Graham's main affiliations outside NZCGS are as Member, NZ Public Advisory Committee on Disarmament & Arms Control; Member, Global Studies Council, University of Auckland; Member, National Council, UN Association of New Zealand; Consultant (climate change) European Comm. / International IDEA, Brussels.
His current projects include the following: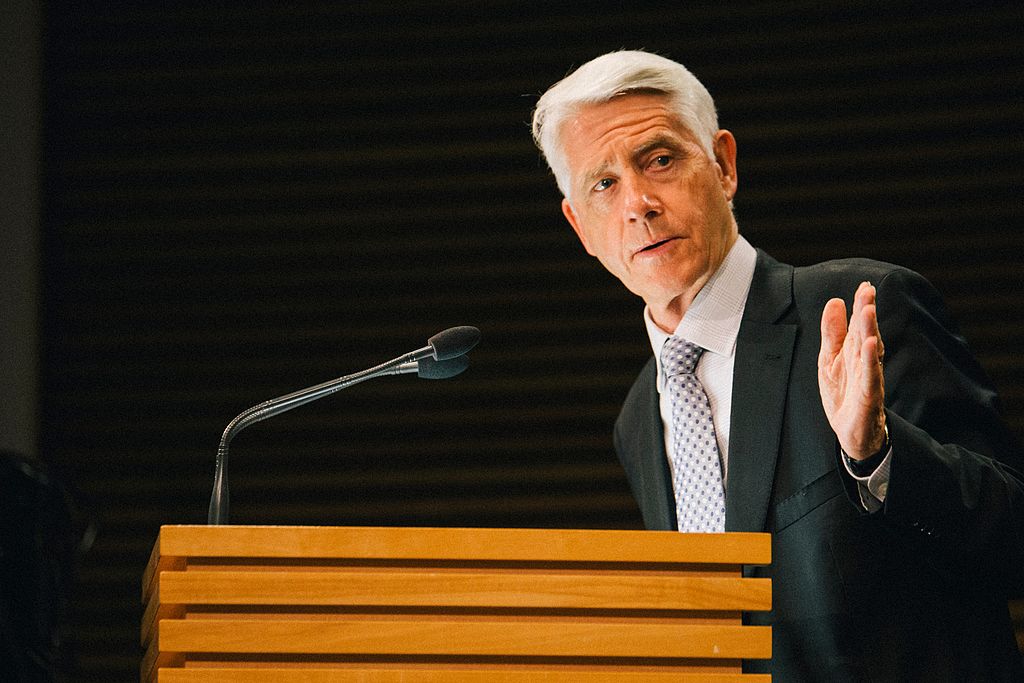 Time to Upgrade our Global Institutions: 'A fresh vision from Aotearoa New Zealand' – joint authorship with former Amb. Colin Keating, for UNANZ / NZCGS (2020)
Dr Graham was a New Zealand diplomat, 1972-88; Secretary-General, Parliamentarians for Global Action 1989-94 (New York); Director of Planning, International Institute for Democracy, 1996-98 (Stockholm); Director, UN University Leadership Academy, Amman, Jordan (1999-2002); Senior Consultant, Dept. of Political; Security Council Affairs, 2004-6 (New York); Member of Parliament, New Zealand (2008-17).
A few of his publications include:
The TPNW Conference of Parties: What is to be discussed – Journal for Peace and Nuclear Disarmament; Taylor & Francis (2020)
Security Council Reform; NZ in Action in 2015-16, in 'A Seat at the Table'; Hassall & Partow, eds,; Massey University Press (2020)
Global Citizenship, in 'For the Sake of Present & Future Generations; Linton, Simpson & Schabas, eds.; Brill Nijhoff (2015)
 Models of Regional Governance for the Pacific, (Ed.) Canterbury UP (2008)
Regional Security & Global Governance, (Ed.) VUB Brussels UP (2006)
The Planetary Interest: A New Concept for the Global Age, (Ed.), Routledge (1999)
National Security Concepts of States: New Zealand, Taylor & Francis (1989)