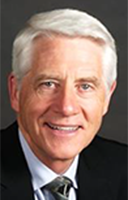 I was recently invited to talk to a consultancy firm about my take on the climate challenge facing both our world and our country, now that New Zealand's Zero Carbon Act is in force, and as the UN's latest COP writhes in interminable stalemate – 25th version.
I was given various questions to address. These were my reflections.
Should we be optimistic or pessimistic about the international community's ability to take collective action to 'bend the curve' on greenhouse gas emissions?
Mid-way between the two – a 'defiant determination' to change course, fast.  No option.
We need to be rational and proactive. This requires accurate recognition of the following.
The 'problem' was formally identified in the IPCC's AR-1 of 1990, when global emissions had reached 34 Gt CO2-e, up from 1 Gt in 1750. Some 30 years after identifying the problem, emissions are at 55 Gt.
The goal, from the 1992 Framework Convention, is to prevent 'dangerous' climate change, defined as a 2°C rise in post-industrial temperature. Current targets (2015 Paris NDCs) will result in a 3.2°C rise – authoritatively described as 'catastrophic'.
The 'raised ambition' in the collective NDCs for 2030 emissions (expected in a 2020 review) is a three-fold increase in targets for 2°C, resulting in 25% reduction in global emissions. For 1.5°C, it is a five-fold increase – for 55% reduction.
To quote the UN Secretary-General:
"The best science, according to IPCC, tells us that any temperature rise above 1.5°C will lead to major & irreversible damage to the ecosystems that support us.  Science tells us that, on our current path, we face at least 3°C. The climate emergency is a race we are losing, but it is a race we can win."
As Time's Person of the Year has pointed out, we have no-one to blame but ourselves.
When I began working on climate change, in New York in 1989, we already knew that it was going to become perhaps the world's greatest single problem.  In 1990 I convened in Italy what appears to have been the first international parliamentarian workshop on climate change.  The Bellagio Communique called for a 50% reduction in global CO2-e from1988 to 2010 (comprised of 20% cuts in fossil fuel emissions, 50% reduction in deforestation, 10% in methane, and 100% in CFCs).
Strangely, this did not occur.
Thirty years later, as New Zealand's PM has pointed out, climate change has become a 'wicked problem', the defining moment of her generation.
I suggest it's the defining moment for the human species, after 100,000 years.
The underlying issue is whether a 21st c. global problem can be solved through 20th c. international principles and procedures with 200 'sovereign' states negotiating through consensus, or whether it needs a smaller body with legitimate powers of planning and enforcement.  Climate change has been on the UN Security Council agenda since 2007, but the Council has effectively done nothing, beyond describing it as a 'risk multiplier'.
A more intelligent and ambitious approach, of course, would be the concept of Earth Trusteeship, acknowledging the sovereign responsibilities of States for environmental stewardship, as outlined by Klaus Bosselmann in his recent blog-post.  How to transition to such a conceptual foundation is a major issue, and Klaus has been engaged in this since the Rio Earth Summit (1992) and the Earth Charter (2000).
I see six eras ('phase transitions') that the scientific advisers, governments and the global community are going through on climate change:
'Phase transition' on climate change
| | | | | |
| --- | --- | --- | --- | --- |
|   | Phase | Science | Govts | Society |
| | | (UN-IPCC) | UNFCCC | |
| 1 | Denial | n. a. | n. a. | 2000 |
| 2 | Prevarication | n. a. | n. a. | 20005 |
| 3 | Acknowledgement | 1990 (AR-1) | 1992 | 2010 |
| 4 | Analysis | 1995 (AR-2) | 2012 | n. a. |
| 5 | Prescription | 2007 (AR-3) | 2016 | n. a |
| 6 | Emergency | 2019 | ? | ? |
Can we bend the curve?  There are a number of curves to bend, and they are inter-related.
2010s
Psychology curve (denialism / prevarication / acknowledgement)
2020s
Technology curve (renewable energy / product materials / land-use)
Behavioural curve (life-style = driving / flying / racing / eating)
Political curve (global leadership / national consensus)
2030s
Achievement curve
 2. How important is New Zealand leadership on this issue in the global context given our small size and relative contribution to global emissions?
A large economy-size is critical to the Achievement Curve.  The G-20 account for 78% of global emissions.
But any size is critical to the Political Curve, conveying leadership through example. This is especially so in the case of New Zealand, with its energy / agriculture / forestry mix.  Others are watching.   We should avoid a sophomoric desire to be 'the' global leader; but we can offer progressive thought and exemplary resolve.
 3. Will future governments commit to delivering on the net-zero target by 2050, or will the goal-posts be shifted?
The target is likely to stay the same or be strengthened, as a result of the science, global societal pressure, and the advice of the forthcoming NZ Climate Commission.   Sub-targets (by sector & by gas) are likely to change, as the Commission advises.
4.  How much difference will it make if we have a National-led or a Labour-led government following the next election?  
It depends on future coalition politics. Any coalition will probably address the following:
The structure will remain, in the form of the 2019 Zero Carbon Act, and the new Commission;
Much will depend on New Zealand's review in 2020 of its current 30% target for 2030;
I suggest that a cross-party consensus develop over the following:
The 2030 and 2050 CO2-e targets (irrespective of the particular gas sub-target split);
A 'policy ratio' of 80/20, i.e. there is agreement over 80% of reductions for the CO2-e targets; and there is democratic debate over optional mitigation policies (by sector; by gas) for the remaining 20%, but within a continuing cross-party agreement on the overall CO2-e target. A balloon is an apt metaphor.
 5.  What are the key uncertainties / risk factors for climate policy in NZ? 
There are, broadly speaking, six challenges – two per sector. They are:
Energy challenge:
Low population density plus high transport distance
Pioneer lifestyle = urban SUVs plus rural utility vehicles
Agriculture challenge:
Digging-deep on 'grass-fed' meat; the 'most efficient in the world'
Readiness, or reluctance, of producers to change to industrial protein
Forestry challenge:
Land-use: Trade-off between pastoral  / arable / forestry
Sequestration: Exotic v. natives
Dr Kennedy Graham is Director of the NZ Centre for Global Studies. He is a former NZ diplomat, UN official, university teacher and MP.